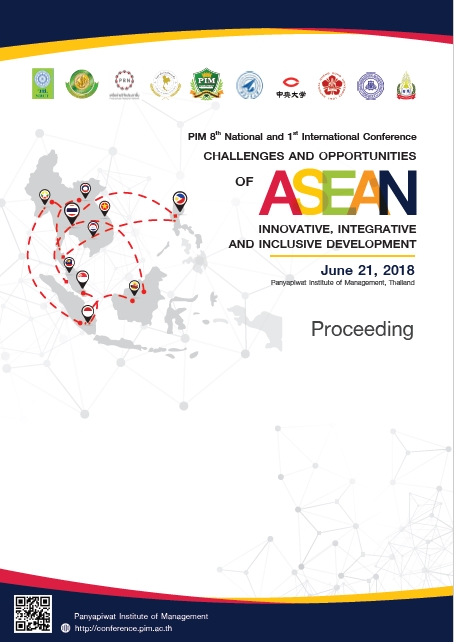 Accepted articles will be published in the Conference's Proceeding which can be downloaded via the Conference's website https://conference.pim.ac.th/inter/proceeding/  
*********************************************************************************************
Announcing the list of presenter schedule and presentation room
Types of Presentation
List of Oral Presentation
List of Poster Presentation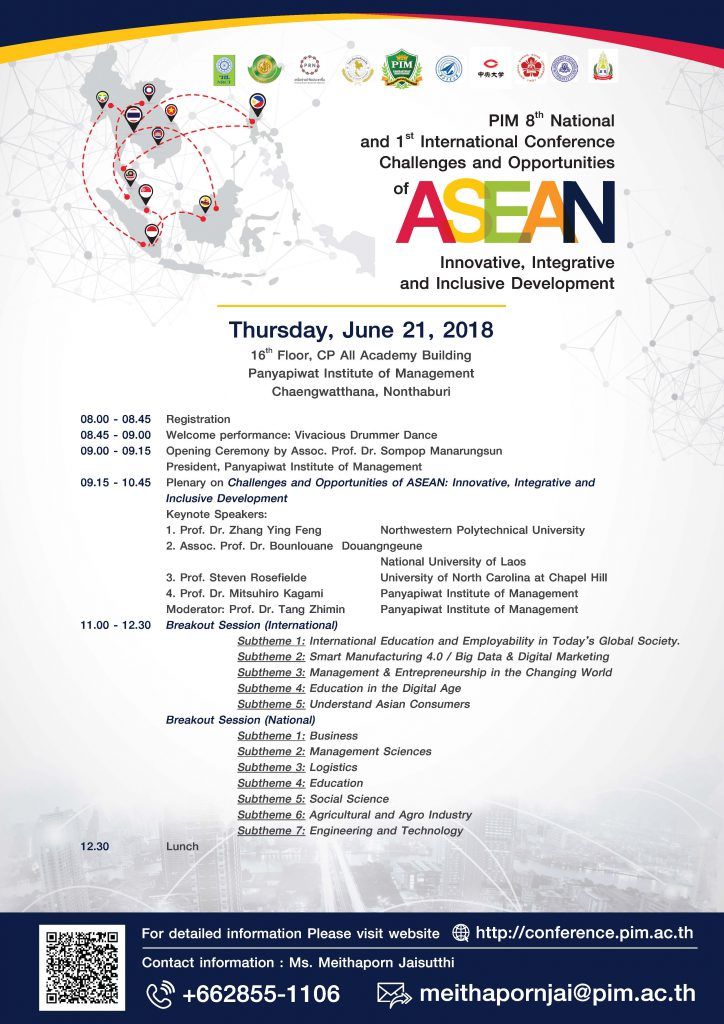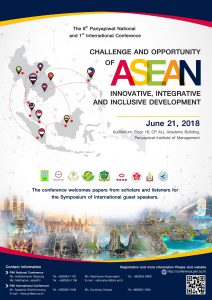 The  1st  Panyapiwat International Conference  is organized by
Panyapiwat Institute of Management , Thailand
National Research Council of Thailand
Prachachuen Research Network
College of Asian Scholars, Thailand
Kasetsart University Si Racha Campus, Thailand
Chuo University, Japan
National Cheng Kung University, Taiwan
National University of Laos
Kansai University, Japan
Northwestern Polytechnical University, China
The Committee

Schedule
Detailed
Important Dates
Registration for presenter
– Submit full paper
– Submit pay-in slip
within  30 March 2018       
Notification for Acceptance
4 May 2018
Submit revised final paper and poster file


* The paper approval certificate will be registered within 10 working days.

Within
31 May 2018

Announcement for presenter's schedule and presentation venue
15 June 2018
Download Call for paper  Click !
Detailed information of the Conference  Click!

Registration Fee
1  January 2018 – 30 March 2018
160 US$


(5,000 Baht)

Registration fee is Non-Refundable
The conference welcomes papers on the following tracks:
Social Science
(ASEAN Studies / International Business / Management / Economics / Communications / Education)
Science and Technology
(Engineering and Technology / Logistics / Information Technology / Agriculture /Food & Farm)
Types of Presentation
Oral Presentation
Poster Presentation 
Languages for Presentation: English
All submissions must be original research not previously published or simultaneously submitted for publication.
Articles submitted for PIM conference must be Full paper (8-10 pages) and are peer reviewed before acceptance

Authors should make format, font types and references of the article to be consistent with the conferernce's paper template before submission , Please refer to the

    Full paper template
The conference committee will issue Acceptance Letter after the author submitted the final draft of article corresponding to the peer review.
Authors should come to present their own articles on conference date.
How to register and pay Registration Fee
 1.   Click menu  Registration  , fill in author information and set Password .
 2.   After finish registration , you can submit article via eSubmission  , sign in by registered E – mail and password.
 3.   Our staff wiil sent   Bill Payment  to you via registered E – mail, please pay Registration Fee at Siam Commercial bank (SCB)  within 7 days after submission. *
*  Lecturers of PIM please contact Office of Research and Development for payment (Phone No. 1048, 1560  , no need to print Bill Payment) *

4.  Scan or take photo of the Bill Payment , then upload to eSubmission to confirm submission.
5.  Submitted article will be processed after we received copy of the Bill Payment , our staff will confirm to the author.
*  for International Money Transfer
Name of Beneficiary

Panyapiwat Institute of Management Fund

Address

85/1 Moo.2 Chaengwattana Road , Bang-Talad , Pakkred , Nonthaburi  11120 ,Thailand

 

 

Name of Beneficiary's Bank

Bangkok Bank (Surawong Branch)

Address

23 Surawong Road , Suriyawong , Bangrak , Bangkok 10500

Account No.

1474715255

Swift Code(Bank Code)

BKKBTHBK

Tel.(Bank)

02 235-3074

Amount

130 US$

The sender pay all transfer charges. Panyapiwat Institute of Management Fund should  gets the full amount submitted .