Payment Methods / 付款方式
The payment can be transferred by bank and credit card, the payment should be paid before the beginning of the conference. The receipt will be provided at the registration desk during the conference.
我们接受银行转账和信用卡付款。会议期间将在登记处提供收据。
**For students currently in China, It is recommended to make international transfer payments through local banks and only pay in U.S. dollars.**
**对于目前在中国境内的学生,建议通过当地银行进行国际转帐付款,仅以美元支付。**
Bank transfer / 银行转账
The payment through electronic channels / 仅接受通过电子渠道支付。
Payment via Scan Barcode / Mobile Banking on Siam Commercial Bank (SCB), Kasikorn Bank (KBANK), Krung Thai Bank (KTB), Bangkok Bank (BBL), Bank of Ayudhya (Krungsri), TMB Bank (TMB), Government Savings Bank (GSB), Thanachart Bank (bank), CIMB THAI Bank (CIMB), Kiatnakin Phatra Bank (KKP), United Overseas Bank (UOB), TISCO Bank (TISCO) and Citibank (Citi).
通过扫描以下银行或移动银行进行支付:汇商银行(SCB), 泰华农民银行(KBank)泰京银行(KTB),盘古银行(BBL),大城银行(Krungsri),泰军人银行(TMB), 储蓄银行(GSB),泰纳昌银行(TBank),联昌国际银行(CIMB), 甲那金银行(KKP),大华银行(UOB),铁士古银行(TISCO),花旗银行(Citi)。
The payment through Bangkok Bank counter / 仅接受通过盘古银行(BBL)柜台付款。
Biller ID: 099400063398000 (PANYAPIWAT INSTITUTE OF MANAGEMENT)
账单编号:099400063398000(正大管理学院)
International payment / 国际付款
Please use the following information for international payments. By paying in US dollars only. 国际付款请使用信息如下, 仅以美元支付。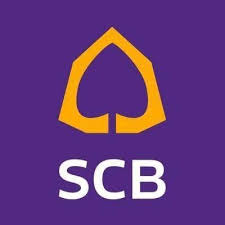 Siam Commercial Bank / 泰国汇商银行
1) Bank Name
银行名称
Siam Commercial Bank PCL
2) Bank Address
银行地址
Unit C-7 On 2 Floor Cp Tower Building, 313, Silom, Khan Na Yao, Bang Rak, Bangkok 10500
3) SWIFT Code
银行代码 (BIC)
SICOTHBK
4) Bank's Phone Number

/

银行电话
02-233-1727-8
5) Beneficiary's Name
收款人名称
Panyapiwat Institute of Management
6) Beneficiary's A/C
收款人账号
168-215214-8
7) Beneficiary's Address
收款人地址
85/1 Moo.2 Chaengwattana Road, Bang-Talad, Pakkred, Nonthaburi 11120, Thailand
Credit card / 信用卡
For the credit card, We accept Visa, MasterCard, and JCB. You can select the appropriate method during the registration process.
在注册过程中,可以选择信用卡支付。 我们接受Visa卡, Master卡和JCB卡。
To complete the registration process, please upload the transfer slip (in PDF format) into the registration system.
为了完成注册过程,汇款完成后,请将汇款成功的页面截图(PDF格式)上载至注册系统。上传成功之后方可确认注册完成